Content Provided by Douglas County Colorado.
Free community recycling event scheduled for Sept. 21 in Parker.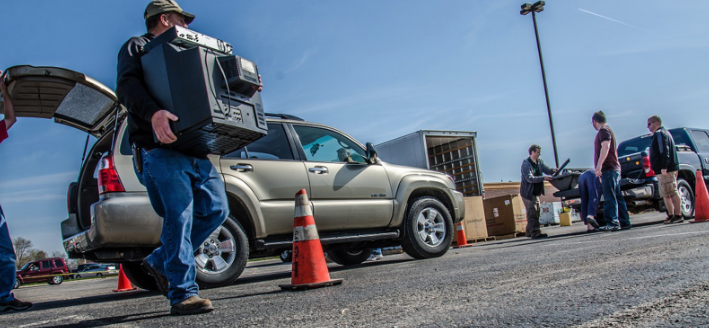 Do you have old electronics taking up space in your basement or garage? What about important paperwork ready to be pitched that has sensitive information on it — information perhaps too sensitive for the trash can?
Douglas County is co-sponsoring a free community recycling event from 9 a.m. – 1 p.m., Saturday, Sept. 21. Come on down to Echo Park Stadium, 11901 Newlin Gulch Road in Parker and recycle those items for free.
You may bring up to three file boxes or kitchen-sized trash bags of paper per car for proper shredding. There is no limit on the number of household electronics, including computers and televisions. The only stipulations are that all electronics must plug into a wall and no appliances — refrigerators, washing machines, dryers, etc. — will be accepted.
This is a drive-through event. Volunteers will be on-site to unload your vehicle for you. Any cash donations received will benefit Douglas County Community Safety Volunteers.
Learn more about this event and accepted items.
Be among the first to receive news as it happens.Sign up hereand select your specific news focus and delivery preferences.